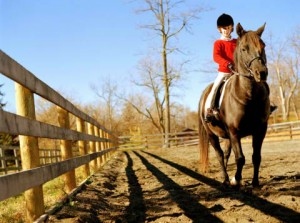 Are you half way towards achieving the goals you set six months ago? This is a great
time of year to reflect on those New Year's Resolutions.
But if you haven't saved for that saddle yet, or your competition plan isn't going as
expected . . . are you going to extend the timeline for another year?
Instead of changing the timeline, why not change your strategy?
If you have truly tried your best to work consistently towards your New Year's
Resolutions, but have come up against an unexpected vet bill or a lameness
that means you horse needs some time off then don't use this as an excuse
to extend your timeline.
Changing the timeline can develop into a bad habit so it is far more preferable
to change your strategy!
Changing the strategy may mean that you spend less to budget more for any
unexpected vet bills or you could ride an extra horse to allow for training 'hiccups'.
You may find that if you work a little harder for the rest of the year then it is possible
to achieve those New Years Resolutions after all!
Happy Riding,
Glenys  🙂