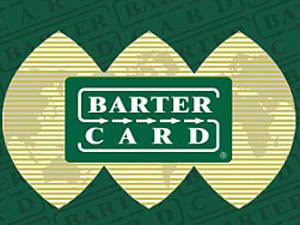 Do you use Bartercard in your horse business? If not, then why not?
I think the best way to describe Bartercard is that it is like a secret little family business where everyone recommends and uses other people in their family business. Then the businesses grow with each other. Just think of the saying 'You scratch my back and I will scratch yours'
But don't worry,it is legal!
In fact Bartercard is not a little business, they operate in quite a few countries around the world.
The Bartercard community is a great way to increase the size of your business by filling in those spots for extra services or to sell extra equipment that might normally be hard to move. Everyone trades in Bartercard dollars and they trade with other Bartercard members. Many Bartercard members have an interest in horses, so they then visit your business and become your customer.
Then you have some Bartercard dollars and you shop at another Bartercard member business. Bartercard is an expanding community and an innovative way to expand your horse business. When you have some spare Bartercard dollars you can use them to employ tradesmen, to buy horses, equipment oreven another horse property!
Discount for new Bartercard members
I am going to be completely honest here.
If you are not yet a Bartercard member and you tell Bartercard that I have recommended you then I receive $50. Bartercard Dollars.
While I am happy to receive them, I am also happy to give that discount back to you if you enroll in a Certificate or Diploma course after using my recommendation.
When you sign up for Bartercard, please tell them that you were referred by Online Horse College.
Then contact me about the Bartercard discount for your course.