If you are interested in learning more about horses, have you been listening to the Equine Industry Experts on
Horse Chats
?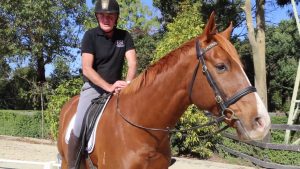 Dr Andrew McLean discusses ten training principles for interactions with horses, based on his research and standing as non-negotiable obligations for trainers to maintain optimal welfare and optimal training efficiency in trained horses.
Or his brother Jonna McLean giving a series on training foals from initial handling through to leading, loaning and stress free weaning . . . keep listening as he continues the series through to riding and training the competition horse.
If you would like stories with a difference, learn how David Simons left school to work on a cattle station where he rode up to 12-14 hours a day, breaking in seven-year old horses and some of his cattle mustering adventures.
Learn about running an equine business, with top marketing tips from Sophie Barrington, Equine Nutritionists and Equine Healers, lessons from a stunt rider who rode in the Lord of the Rings, champion barrel racers, Olympians, World Champions Competitors and some of the world's greatest equine scientists giving insights into their ground-breaking research
Simply go to Horse Chats .com and search for your favourite equine expert or keyword in your area of equine interest.
Also available on iTunes, YouTube, Stitcher, I Heart Radio, Sound Cloud and Spotify.