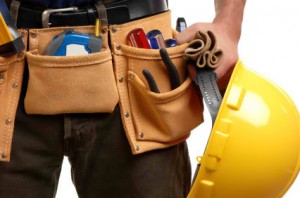 Sometimes a job needs to be done on the property that I have no expertise in. I mean, even if I could put a roof on a stable or repair the hot water system, why would I want to? That is not my area of expertise and not my area of interest.
If you are a horse person, I am sure you will understand. Horses are the priority. They need to be happy, healthy with the correct amount of work and training. Students need my focus on their lessons and they need to run on time because they are busy people as well.
As I am a member of Bartercard, that is where I look first.
(If you don't already know about Bartercard, please click here).
But there are usually lots of tradesmen who are Bartercard members in my area to choose from, so I need to decide who is going to be the best for the job.
Initially I need to know if they can do the job and if the job is urgent then they need to be able to do the job within the time. Then the next thing is the cost and it is amazing that the same job can be quoted by two different tradespeople with the same basic qualification and one can be for twice the price.
However the main way to pick tradesmen for my horse property is if they say please and thank you when I am asking for a quote. If they are not polite at that stage then I don't go any further.
When someone is working on the property and they are not polite and able to use their manners then they are not creating a pleasant atmosphere for my staff and students.
If they are arrogant and rude and particularly if they are chauvinistic then they may not listen to some simple safety requests from a female, like please close the gate and don't leave equipment lying around where horses are being led. Otherwise this is going to create stress for me making sure that horses are kept safe.
Quite simply I want my day to be pleasant with minimal stress.
Many of your customers will feel the same way. How can you help make their visit to your business pleasant and with minimal stress? Do you say please, thank you and use your manners even when you are stressed? Is this how you train your staff?
If you want your business to thrive then customer service is vital. The next time you are stressed and about to answer the phone or greet a customer, take a deep breath, smile and remember your manners. Your customers will appreciate it.
Happy Riding,
Glenys : )