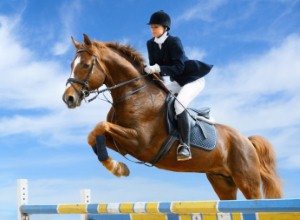 While winning first prize at a horse competition is wonderful, it is not the only way to have a winning day.
Some may consider the final proof may be on the competition day,  but the real winning is in the training. Consider the progress you are making in your own training, your horse's training and/or your student's training.
A simple explanation of the stages of learning (using the rising trot as an example) could be
Unconscious incompetence 

This might be some-one who is having their first ride, are walking quite happily but have not yet experienced trot

Conscious incompetence

This could be once they realise there is a much easier way to sit on the horse at trot, but haven't quite fallen into the rhythm of the trot

Conscious competence

Then the beginner rider can rise and fall into the rhythm of the trot, but only if they are continually focused on it

Unconscious competence

Once this lesson is learnt, most riders easily fall into the rhythm of the trot and can focus on more advanced work. After a while the more experienced rider will probably not use this skill as much as most of their work may be in sitting trot
So the next time you, your horse or one of your students seems to need the same lesson over and over again, consider the progression from one level to another as a winning day.
Happy Riding,
Glenys 🙂