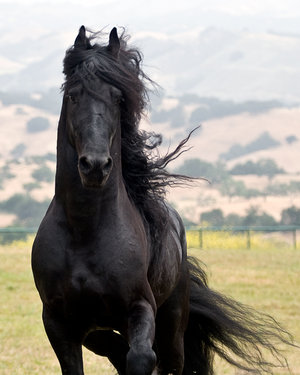 Remember Black Beauty, the timeless classic written by Anna Sewell?
There are some words in that book about the first time Black Beauty had a bit in his mouth.  I remember them every time I am on a sensitive horse with a 'fussy' mouth.
"Those who have never had a bit in their mouths cannot think how bad it feels; a great piece of cold hard steel as thick as a man's finger to be pushed into one's mouth, between one's teeth, and over one's tongue, with the ends coming out at the corner of your mouth, and held fast there by straps over your head, under your throat, round your nose, and under your chin; so that no way in the world can you get rid of the nasty hard thing; it is very bad! yes, very bad! "
We, as humans choose to control the horse with the bit so it is up to us to teach our horses to relax their jaw so the bit becomes comfortable in their mouth.  If they are resistant it is the fault of the human, not the horse!
Every time you have a challenge in your riding, training or teaching please remember to consider the way that the horse (or the rider) is thinking!
Live your passion,
Glenys  🙂
PS If you would like a free copy of this eBook, it can be downloaded from here.